SF BUILD (Building Infrastructure Leading to Diversity)
SF BUILD is a project funded by a grant from the National Institutes of Health (NIH) for Enhancing the Diversity of the NIH-funded Workforce program. SF BUILD is led by San Francisco State University in partnership with University of California, San Francisco (UCSF).
Ongoing underrepresentation of some groups in the sciences limits the effectiveness of our nation's biomedical research workforce and constrains innovation and productivity in the scientific workforce.
To overcome these limitations, the mission of SF BUILD is to enhance diversity of the biomedical research workforce by transforming the teaching and research environments at SF State. We create engaging and supportive spaces where students and faculty can safely represent different backgrounds and perspectives. Additionally, in partnership with UC San Francisco (UCSF), students and faculty receive training and mentoring to make significant contributions to biomedical research by asking innovative questions that are relevant to local communities.
Featured: The Story of Juan Castillo, an SF BUILD Experience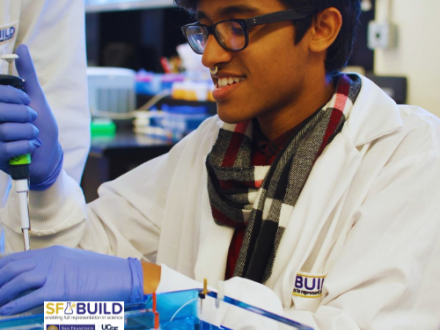 SF BUILD Scholars Program
Gators, interested in doing research? SF BUILD is now accepting applications for our Scholars Program. Scholars investigate biomedical research questions that are of interest to them and relevant to local communities.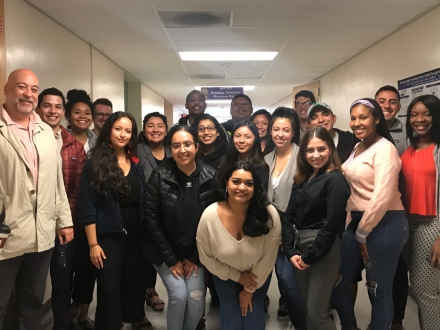 LCOE APP at SF State
LCOE Aspiring Physicians Program (APP) 2nd Informational Session 
Monday, January 31st (5-6 PM)
Location: Zoom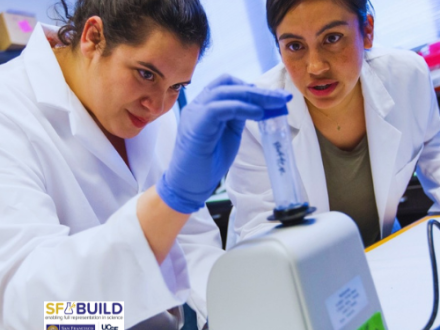 CIRCLE Training Program
Open to senior undergrads, post-bacs, and graduate students. The goal of the CRC training program is to prepare a more diverse pool of applicants to the clinical research enterprise.
Connect With Us