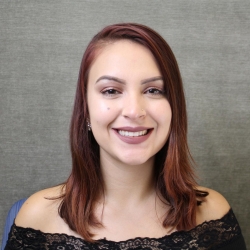 Martha Arriaga
Martha Arriaga is a Biochemistry major. She is from Pittsburg, California, and has lived in California her entire life. She is currently in a neonatal brain disorders laboratory at UCSF specifically focused on hypoxic-ischemia affecting premature babies. She is interested in neuroscience research and plans to pursue a PhD in neurobiology after she attains a Master's in public health. SF BUILD has helped provide her with a supportive cohort of students, staff, and mentors that has influenced her growth these past few months and continues to provide her with resources and support.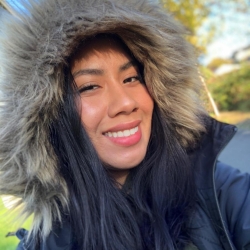 Alma Barrios
Alma Barrios is a Biology major with a concentration in Zoology. She is interested in conducting research in the ecology of emerging infectious disease in amphibians. Her long-term goal is to pursue a PhD and conduct meaningful research in conservation biology.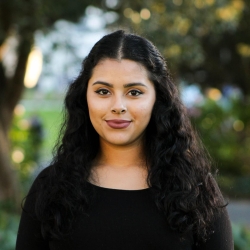 Marsha Calvert
Marsha Calvert is a Biology/Physiology major with a minor in Race & Resistance Studies. She is born and raised in San Francisco, California. Marsha looks forward to researching cures for human diseases. She hopes to gain trusting connections, mentorship, and guidance through the SF Build program.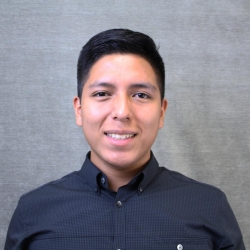 Luis Chumpitaz
Luis Chumpitaz is an undergraduate Computer Engineering major and Physics minor. He was born and raised in Peru and moved to Los Angeles, California, at the age of 15. Luis came to San Francisco, as he was always interested in science and technology. With the recent growth of technology and data science usage in the biomedical sciences, he is interested in applying his skills and doing research in a bioinformatics laboratory while in SF BUILD.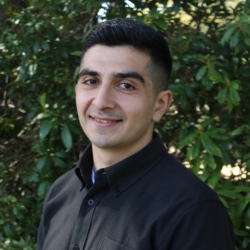 Louis Contreras
Louis Contreras is majoring in Biology with a concentration in Cell and Molecular Biology. He is originally from Orange County, California. His research interests are wide, but he is focusing on living organisms in extreme conditions. He is very grateful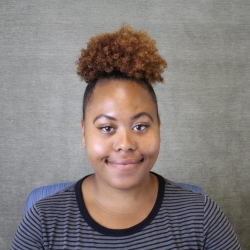 Imani Davis
Imani Davis is a Cell and Molecular Biology from Oakland, California. Her interests lie with in Health Disparities, Cell Biology and Cancer research. She is interested in learning more about how to engage our communities in research. She is captivated by how comprehensive biomedical research is and looks forward to learning how others have combined their interests to do research meaningful to them.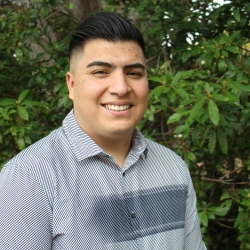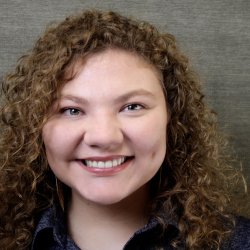 Brianna Huerta
Brianna Huerta is a Physiology major who grew up in San Francisco. Her research interests include the physiological effects of frequent and prolonged sympathetic discharge in individuals with anxiety disorders. She hopes her future in academia allows her to explore the roots of mental health disparities among vulnerable populations and work toward eventual change. She looks forward to enhancing her technical skills in the lab and appreciates SF BUILD's continued guidance on her journey.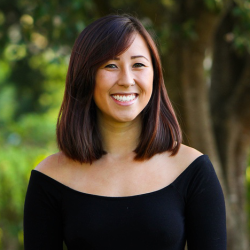 Kayla Lam Little
Kayla Lam Little is majoring in Cell and Molecular Biology with a minor in Health Education. She spent her childhood in South Florida then moved to San Diego, California, during her teenage years. Kayla has a passion for reproductive sciences and women's health. She aims to provide more resources within reproductive care and enhance reproductive freedom. Kayla looks forward to gaining more confidence as a scientist through the help of SF BUILD and becoming a role model for others, especially multiracial women in science, like herself.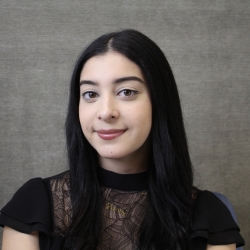 Andrea Morales
Andrea Morales is an undergraduate studying Cell and Molecular Biology and Chemistry at SF State. Andrea and her family lived in San Diego, California, near the border of the United States and Mexico; this experience shaped her into the passionate researcher she is today. Her primary research interests include cell biology and oral health. Andrea hopes to utilize the many resources and mentors offered by SF BUILD to conduct research in a community setting.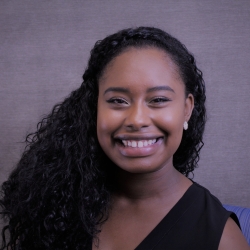 Imani Robinson
Imani Robinson is a Biology major with an emphasis in Physiology. Hailing from Oakland, California, Imani was raised in a diverse community that allowed her to explore possibilities, including that of becoming a scientist. Her research interests consist of establishing a biomarker for Alzheimer's Dementia and expanding the knowledge surrounding increasingly resistant forms of common sexually transmitted diseases (STDs) and infections (STIs). With SF BUILD, she hopes to gain a more thorough knowledge of research practices and sharpen her skills as a scientist. In the future, Imani aims to connect her biomedical and clinical research interests to increase the health of her community.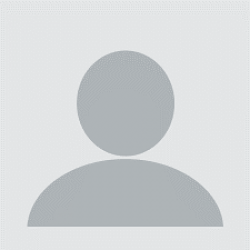 Nikee Salamaca
Nikee Salamaca is majoring in Biology(Physiology) and minoring in Chemistry. She was born in the island of Luzon in the Philippines. As an undergraduate student, she became fascinated with cell signaling and molecular mechanisms and how a malfunction within these processes can debilitate health. The topics that she was exposed to in class sparked her interest in exploring research. As part of the SF BUILD program, Nikee looks forward to experiencing the research culture and to gaining a better understanding of her career aspirations as well as developing relationships with the people that will share this journey with her.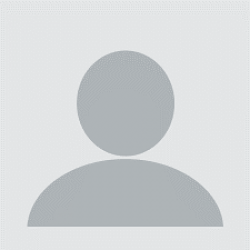 Jennifer Sanchez
Jennifer Sanchez is a cell and molecular biology major at San Francisco State University. She grew up in Santa Ana, California. Jennifer feels very grateful and blessed to be a part of SF Build. She is looking forward to make great connections and expand her networking in the sciences. She enjoys to learn and is open to many fields but has an interest n neuro-oncology.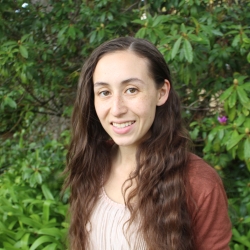 Elizabeth Urrutia
Elizabeth Urrutia is a Biology-Physiology major with a minor in Chemistry and Health Education. She was born in San Francisco and grew up in the Excelsior and Mission Districts. She is interested in the public health aspect of research and hopes to one day get a PhD in Epidemiology. She loves working on clinical trials and being able to see how research directly benefits her community. She hopes that through SF BUILD she will be able to learn new skills and prepare for graduate school.