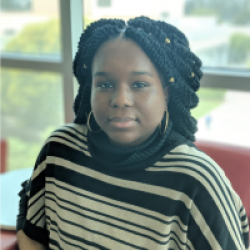 Azuka Atum
Azuka Atum has had the opportunity to explore the different ways research can improve underserved communities while a Microbiology undergraduate at SFSU. Born in San Francisco, CA, Azuka spent most of her life in the East Bay. By volunteering in her local community, she gained exposure to different careers, such as nursing, medicine, and research, that she could pursue to help alleviate health disparities that disproportionately affect communities of color. One area of research Azuka is interested in exploring is whether usage of certain hair products is associated with fibroid formation in black women. By becoming part of the SF BUILD family, Azuka hopes to obtain the necessary skills required to carry out clinical trials as a biostatistician.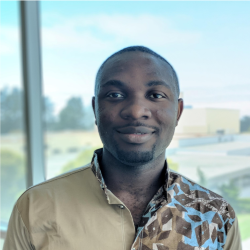 Derrick Chatad
Derrick Chatad is a Biology major with a concentration in physiology. Originally from Cameroon, a cross-cultural country, Derrick is fluent in French and English and became interested in science at a very young age. He observed the lack of scientific reasoning in day-to-day interactions in his community, and this prompted him to actively pursue science and its effects on communal life. Derrick's research interests include the genetic and environmental predisposition to urologic cancers in ethnic minorities as well as how the propagation of these diseases varies in specific races. Derrick hopes to bring personalized pharmacogenetic treatments and therapies to different diseases, including neurodegenerative diseases. The SF BUILD program will provide Derrick with resources, knowledge, and opportunities to explore his interests while maintaining his scientific and personal values. He envisions going to medical school and providing healthcare while continuing with clinical research.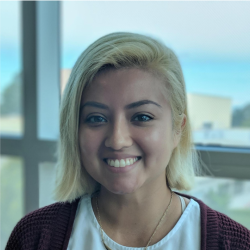 Brittany Contreras
Brittany Contreras is a Health Education major with an emphasis in Community-Based Public Health. She is double minoring in Women's Health Issues and Latina/o Studies. Born and raised in Southern California, she has found a new home in the beautiful San Francisco Bay Area. One of her greatest research interests is examining the epigenetic effects of transgenerational trauma among Central American migrants in the U.S. Additionally, she is interested in investigating reproductive justice measures to improve maternal and child health outcomes among incarcerated women. Through the dynamic opportunities offered by SF BUILD, Brittany hopes to gain the technical skills necessary to succeed in research. She is excited to use her passion for community organizing and public health research to create a more equitable society. She aspires to pursue a doctorate in public health and to utilize her education to transform global health policy.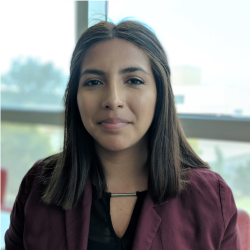 Maria Cruz
Maria Cruz is an undergraduate working on her BS in Biology with an emphasis in Physiology and a minor in Chemistry. Maria grew up in Alabama before moving to the eastside of San Jose, CA, at age fifteen. Her research passions include studying health disparities within vulnerable communities and how the health in these communities can be improved. Her educational goal is to attain a dual doctoral degree, MD-PhD. Within the SF BUILD program, Maria is looking to immerse herself in research and gain confidence as a woman of color in science through the resources and mentorship SF BUILD offers.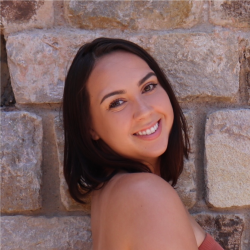 Clarissa Ferguson
Clarissa Ferguson is a Biology major with an emphasis in Physiology. Clarissa grew up in a Guatemalan household in Los Angeles, CA. Living in a disenfranchised community, Clarissa developed compassion for those around her, regardless of social class, color, or ability. Her research interests include discovering how she can help disenfranchised communities, and specifically how to help them understand the physiological processes occurring in their bodies. With SF BUILD, Clarissa hopes to break down scientific terminology into everyday language so that people in different communities can better understand science. Clarissa also hopes to explore scientific research and gain more skills as a scientist. In the future, Clarissa aims to become an MD with a lab of her own in which to research health disparities in her community and worldwide.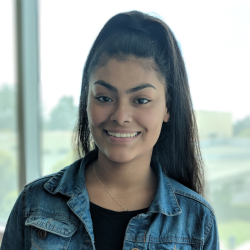 Leeza Gaitan
Leeza Gaitan was born and raised in the Mission District of San Francisco, CA. Her major is Psychology, and her research interest is in neuroscience, specifically the role of the aging brain in Alzheimer's and dementia. Leeza's career goal is to be a Psychiatrist. Through SF BUILD, Leeza is looking forward to the opportunity to grow and learn. She's anticipating gaining valuable experience through labs and mentorship that will solidify her confidence as a scientist.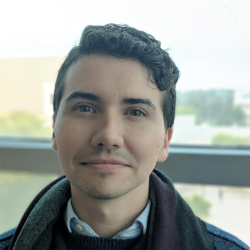 Jake Gibson
Jake Gibson is a Psychology major focused on clinical research. Raised in rural environments, Jake is familiar with the psychological repercussions of living in low-income communities. In addition to his queer identity, his upbringing motivates Jake to further his field's knowledge regarding the prevention and treatment of psychopathology in marginalized communities. Jake's research interests include investigating accessible mental health interventions, mood and compulsive disorders, and trauma. Through SF BUILD, Jake aims to develop the skills necessary to work alongside minority communities in promoting psychological resilience and well-being.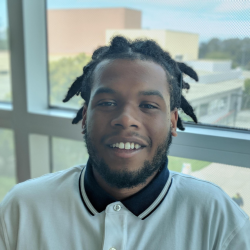 Thai Hill
Thai Hill is a Mechanical Engineering major. Born and raised in the Bay Area, his exposure to a wide variety of cultural, social, and economic backgrounds made him aware of the lack of resources provided to various ethnic and low-income communities. His upbringing impressed upon him the importance of ethical and community-focused progression. He is interested in a career at the intersection of engineering and biology to improve the quality of life for individuals typically overlooked by the dominant culture of STEM. Thai is excited to use the opportunities provided by SF BUILD to develop his skills as a scientist as well as to explore the bioengineering field.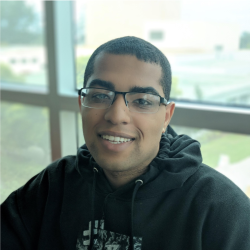 Eric Jackson
Eric Jackson is a Biology major with an emphasis in Physiology. Eric was raised in Bay Point, CA, a small community dependent on the cohesiveness of its residents. At a young age, Eric became interested in science and dreamed of bringing his love of science back to his community. As an undergraduate at SFSU, Eric plans to focus his research on elucidating the causes of debilitating neurodegenerative diseases such as Alzheimer's and Parkinson's. Furthermore, Eric plans to decrease the knowledge gap created by the unequal distribution of information by making scientific information more accessible. With the help of the SF BUILD program, Eric hopes to acquire the tools needed to educate himself and bring his dreams to fruition, reshape our current informational landscape, and make a positive impact on society.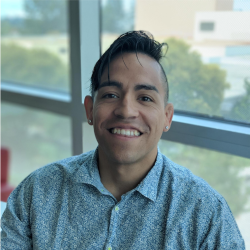 Steven Lomeli
Steven Lomeli is a Kinesiology and Biology major at SFSU. His interests include teaching and competing in martial arts, reading, cooking, running, yoga, and being outdoors. Born and raised in Southern California, Steven's passion for research stems from devastating family circumstances that caused much suffering amongst his relatives due to both physical and biological factors. Steven hopes to integrate his research interests in atherosclerosis, diabetes, nutrition, and HIV to inform preventative practices. Steven will utilize his SF BUILD training to enter a PhD program as he helps bridge the gap in health disparities in the Hispanic community.
Andrea Muñoz
Andrea Muñoz is a Biology major with an emphasis in Physiology. Born and raised in the Bay Area, Andrea was exposed to a diversity of cultures and people; this engendered her interest in public health-related research. Raised in a Mexican immigrant family, Andrea incorporates family ethics into her work. Her research interests include the epidemiology of obesity and diabetes-related health issues in Latinos as well as the underlying causes in this community. Andrea anticipates tremendous growth as a lab scientist, thanks to the opportunities provided by SF BUILD. Andrea hopes to bring her experiences from the public health field into the world of biomedical science.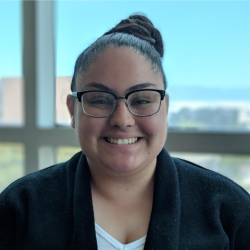 Alexandra Shiffer
Alexandra Shiffer is a Physics major. She was born in San Francisco, CA, and raised in South San Francisco. Growing up in a mostly Hispanic community where many residents lacked access to healthcare contributed to her desire to become a medical scientist. Her primary research interest is in radiation oncology; this stems from her goal of developing more effective radiological treatments for cancer. Participating in SF BUILD provides Alexandra with a better understanding of the research process and allows her to grow as a scientist. In the future, Alexandra hopes to improve the health of her community by discovering safer and more effective radiological treatments for cancer.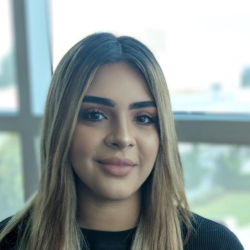 Natalie Torres Cacho
Natalie Torres Cacho is a Biology major with a Special Education minor. She was born and raised in the San Fernando Valley in Los Angeles, CA. Natalie is from a very traditional Hispanic family and feels empowered by her upbringing to strive for success in the field of science. Her research interest is in pediatrics; she loves children and knows she can positively impact their lives. As part of the SF BUILD program, she hopes to conduct meaningful research and pursue her dual doctoral degree, MD-PhD.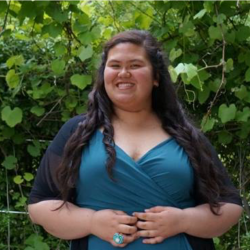 Thricia Zabala
Thricia Zabala was born and raised in Quezon City, Philippines, and immigrated with her mother to the U.S. in her pre-teens. She spent the rest of her teen years San Francisco, CA, where she was exposed to social justice activism that inspired her to study science and public health. Thricia is an undergraduate majoring in Microbiology with a minor in Health Education at SFSU. She is interested in researching diseases, such as diabetes and heart disease, which disproportionately affect low-income communities. She hopes to go on to earn her PhD after obtaining her bachelor's. She is looking forward to gaining research experience, exploring different routes in biomedical research, and learning how to use her research to benefit her community through SF BUILD.