If you are interested in training or research, check out our programs below.
Green means currently accepting applications.
Did you know? SF BUILD enables students from underrepresented groups in science to draw from their unique personal experiences to successfully pursue a career in biomedical research. This includes investigating biomedical research questions relevant to local communities while engaging in "giving back" research and engaging with successful role models and their contributions to local communities to help increase motivation for a career in biomedical research.
For Undergraduates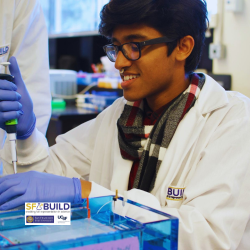 SF BUILD Scholar Program
SF BUILD gives San Francisco State University students interested in biomedical research the opportunity to become a San Francisco (SF) BUILD (Building Infrastructure Leading to Diversity) scholar. We believe that everyone "brings something to the table" from their personal experiences that can be used to benefit and strengthen our communities. In partnership with UC San Francisco (UCSF), SF BUILD scholars investigate biomedical research questions that are of interest to them and relevant to local communities. Through a variety of activities, SF BUILD scholars receive support to integrate personal strengths, develop strong research skills, and pursue academic and professional goals.
For Graduates & Post-Baccalaureates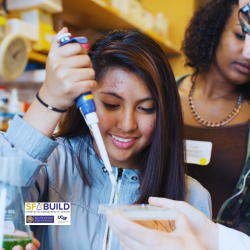 SF BUILD BUILDing Bridges Program
The Bridges Program aims to support post-bacs' and graduate students' transition from undergrad to graduate/professional school in the biomedical field (e.g., Master's, PhD, MD/PhD, MD, MPH).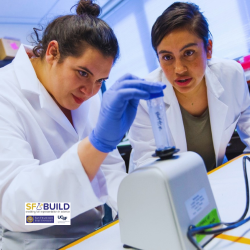 CIRCLE Training Program
Open to senior undergrads, post-bacs, and graduate students. The goal of the CRC training program is to prepare a more diverse pool of applicants for the clinical research enterprise.
Past Programs
Can't find what you're looking for? It might be a past program.